It's Tooting Tuesday time again and I am not very happy already... This is literally the fourth time I have redone this post. First I had problems creating the links to add photos. I added the photos and they were not showing up, then I had to publish the post to view it so after I edited it the automatic save feature was not on. Therefore when my computer froze up I lost the whole post. So... let's try again!


Okay this Tuesday I am not only going to toot my horn about my store opening. Since I promised photos of the store I will provide some here:
Now remember these photos were taken last week and the store is still under construction. I promise I will post new photos as soon as I am done with everything. The shelves are already fuller. This is just the preview of what I have been working on.
Now I also want to toot my horn for other things I have been doing recently. Spending more time with the kids. T has started violin lessons and while she is in her lesson after school I take Gab to the park. Here is a priceless photo of our last trip.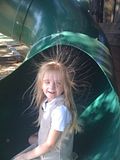 Her hair was standing straight up after coming down the slide, priceless.
Our family also recently adopted a kitty. His name is Miso (yes, like the soup) and he is five months old. He is so sweet, cuddles, purrs really loud and pounces my hands/feet during the night when I move in my sleep.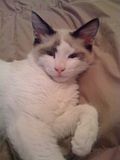 T went out of town for a quick day trip with my parents last weekend. While she was gone I took the little kiddos to the pumpkin patch. They loved it! They got to decorate pumpkins, Noah explored and Gab jumped in the bounce house.
I am also proud of myself for surviving the 1st grade field trip today. It went great, we had fun and all the
noisy hyperactive
wonderful children did not push me over the edge! :)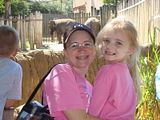 That concludes my Tuesday Toot. So.... Toot Toot!!